Teeny Tiny Tails


Teeny Tiny Tails are a group of smaller Charming Tails based on the Squashville County Fair motif. They were introduced in September 1998 and retired in April 1999.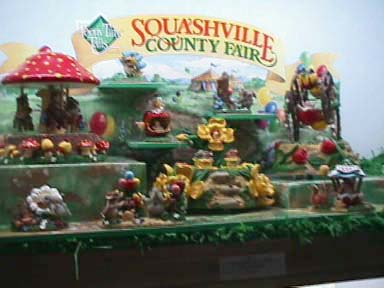 Click on the thumbnail or link to view larger photos of that piece.
Important Note: All original photos are the subject of copyright protection and may not be used elsewhere.

Copyright 2005, Oak Leaf Publishing, Inc. All rights reserved. This web site is unofficial and does not intend to infringe on the rights of Fitz and Floyd or Dean Griff, makers of Charming Tails.
Revised: 02/20/06.